Krista Tippett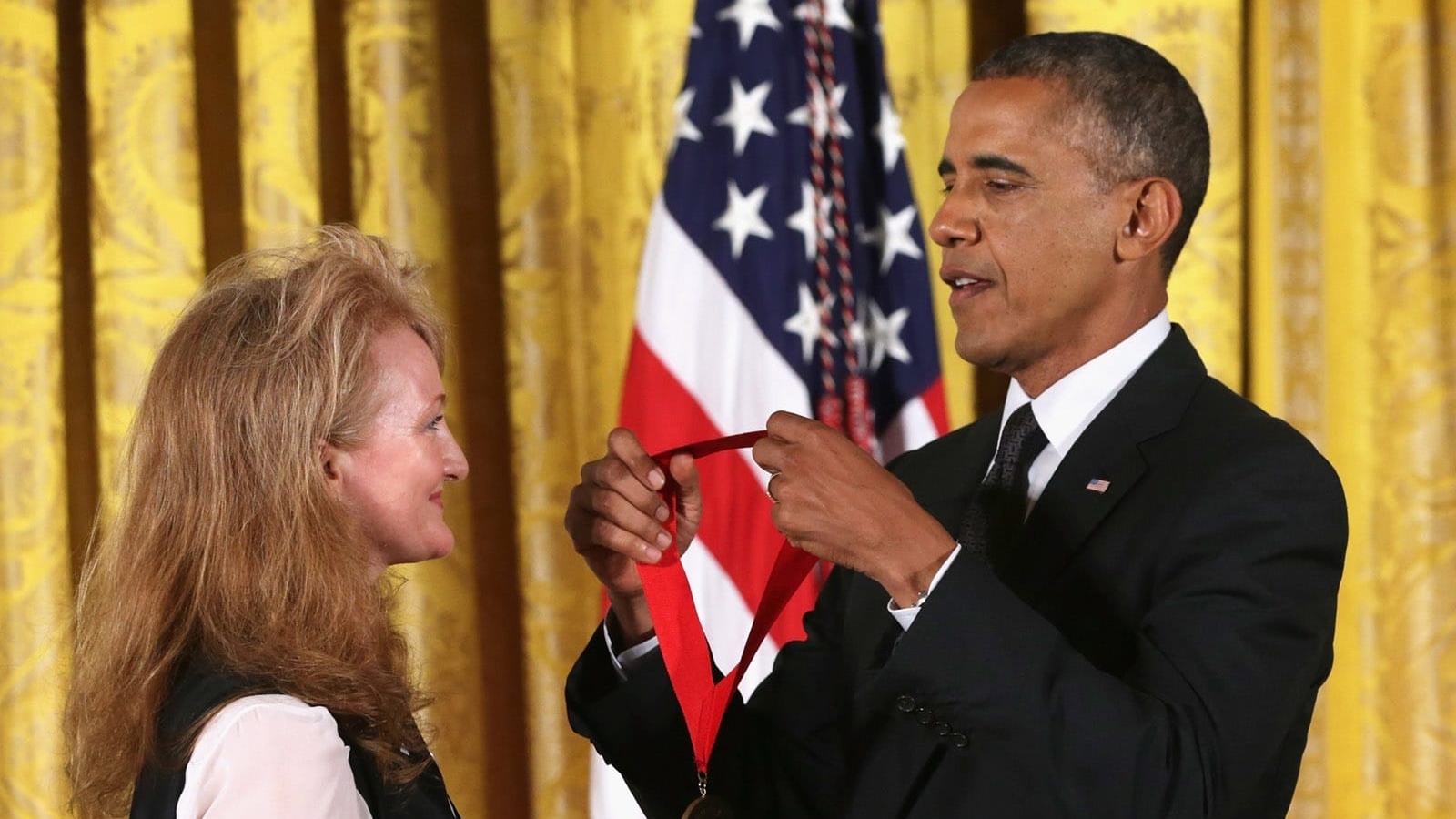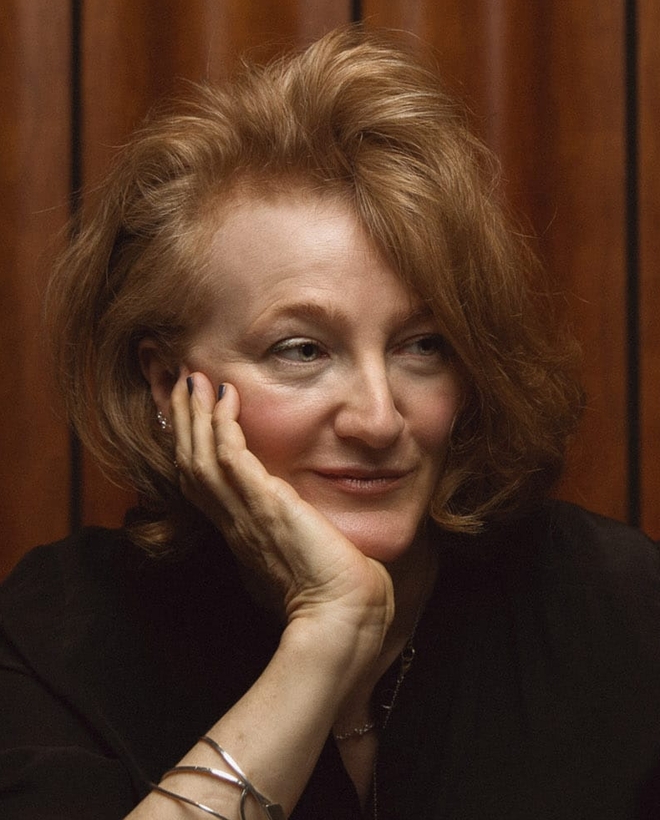 Krista Tippett '94 M.Div.
Doctor of Divinity
In awarding the 2022 honorary degrees, President Peter Salovey read the following personalized citation.
Convener of conversation: in bringing spirituality into the spotlight, you raise our spirits and reveal our common humanity. Your podcast is your pulpit, and the world is your congregation. With wisdom, candor, and fearlessness in broaching the big questions of meaning, you invite us to imagine a new way of being and of living—one that celebrates our interconnectedness. Intrepid interlocutor, for your fluency with faith, we recognize you with your second Yale degree: Doctor of Divinity.
Krista Tippett—journalist, broadcaster, author, and multimedia entrepreneur—is the founder and chief executive officer of On Being, a non-profit media and public life project spanning spirituality, community, science, and the arts, and hosts a national weekly radio show of the same name. Known for her ability to foster dialogue across differences and community across creeds, Tippett received her master of divinity degree from Yale in 1994.
Tippett was raised in a Southern Baptist family in the small town of Shawnee, Oklahoma. Her undergraduate years at Brown University, where she majored in history, were a time of culture shock, adaptation, and opportunity. She completed her bachelor of arts in 1983 and earned a Fulbright Scholarship to study at the University of Bonn, in what was then West Germany. The early years of her career were spent as a freelance journalist, and later a political aide, in Cold War Berlin. She lived and traveled around Europe before returning to the United States to pursue graduate study at Yale Divinity School.
Tippett soon began to see what she has described as a "black hole," an absence of public discourse and reflection about religion, spirituality, and their centrality to the human experience. In 2003 she launched her weekly public radio show, Speaking of Faith (now On Being), to fill the gap. The program, now in its nineteenth year, won a 2007 Peabody Award for an episode entitled "The Ecstatic Faith of Rumi." Over the subsequent years Tippett has remained the most widely circulated, quoted, and respected voice in a sphere that now includes many broadcasters who have sought to follow in her footsteps. Noted for her depth of research and the genuinely conversational manner in which she engages with visitors to her show, she has interviewed guests ranging from the poet Mary Oliver to the essayist Ta-Nehisi Coates to the retired Anglican archbishop Desmond Tutu. At its heart, the program focuses on what Tippett sees as "the great animating questions of human life": What does it mean to be a human? How do we want to live? Who will we be to each other? The On Being podcast has been downloaded more than 350 million times and has been recognized as a "best podcast" by The New York Times, The Atlantic, iheartradio, and others.
"Pursue a spacious understanding of your vocation as a human being—in the work you choose, yes, but also as a friend, neighbor, family, citizen, lover of the world. This rupturing, transforming world is calling you to be whole."
In addition to her Peabody Award, Tippett has been recognized with the National Humanities Medal, conferred by President Barack Obama in 2013, and served as the Mimi and Peter E. Haas Distinguished Visitor at Stanford University in 2019. At Yale she delivered the Divinity School's Francis X. Cheney Lecture in Pastoral Theology in 2008 and a talk entitled "The Art and Mystery of Living"—part of the Institute of Sacred Music's literature and spirituality series—in 2015. She is curator of the Civil Conversations Project, which creates events, audio, and guides to foster conversation around difficult subjects, and has authored three books: Speaking of Faith: Why Religion Matters and How to Talk About It (2007), Einstein's God: Conversations about Science and the Human Spirit (2010), and Becoming Wise: An Inquiry into the Mystery and Art of Living (2016).
Tippett is based in Minnesota and has a son and a daughter, both young adults.
Photographs courtesy of Krista Tippett.